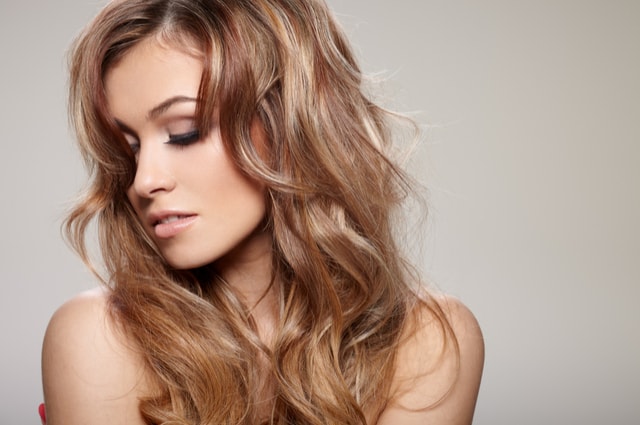 Fashion and beauty trends keep shifting and every season brings something unique. In 2018, there has been a lot of focus on new hair styles as well a rebirth of styles from the '80s and '90s, and the trend has laid emphasis on individuality and using the natural texture of the hair to send a message. A new style will help you to reset your entire look, so it's a good idea to borrow from the hottest trends of 2018. Here are the 2018 female hair trends you should know about.
Fake bangs
If you don't embrace the idea of fully putting on bangs, you can create fake ones and still retain the awesome look. This can be done by simply flipping over a section of your hair at the back so it forms a knot at the top of your head. You can use a wide comb to do the makeover, and some bobby pins will help to hold the hair in place.
Headbands
If you thought this is an idea that's suitable for students in middle school, you should try it out again. Headbands have made a comeback in 2018 and it's quite easy to match the band with your outfit. It helps to hold your hair in place and keep it pulled away from the face to give you a fresh look.
Faux perms
You will also love the new look you will get with perms. All you need is to grab a curling iron to do bouncy and tight curls that will inspire a '80s look. It's a good way to transform your style and turn heads with something not so common these days.
Bangs
If you have long hair and you are not in the mood to keep working on it, you can transform it to bangs instead of cutting it. They are easy to do and are ideal for someone who would want to change but not very much. If you run a busy schedule and would not have the time to keep changing styles, this is your go-to solution.
Long and sleek
You could also do the straight-from-the-beach look; you should consider giving it a shot. Instead of doing beachy weaves, you could try a long and sleek hairstyle that gives you a healthy look. All you need is a straightener. If you live in Dronfield, you can visit Passion Hair and Beauty to have this style done for you.
Smooth pixies
There are many ideas you could pursue when you go short. Smooth pixies are bold and help to hold together your hair while creating an even pattern using a comb and waxy pomade. This is ideal for those with short hair and would like a way to try a new style.
Volume
Volume is also an aspect that is highlighted in the construction of new hairstyles. You can create this using a volumizing mouse at its roots then twisting several two-inch sections of the hair up and finally securing them with pins at the base. You should then allow the hair to dry before removing the pins to make it natural and achieve a wavy volume.